Cameron Center Fire Relief Efforts
Urgent Fire Relief Efforts at the Cameron Center 
Our hearts go out to all those affected by the wildfires sweeping across our beautiful island. In these challenging times, our community is coming together to support one another and extend a helping hand to those in need.
Locating Loved Ones: If you are trying to locate loved ones who may be impacted by the fires, please call the American Red Cross hotline at 1-800-733-2767. They are here to assist you.
Donations Needed: To aid those affected, we are accepting donations of non-perishable food, clothing, hygiene, and medical supplies. You can drop off your donations at Hui No Ke Ola Pono and Mauliola Pharmacy, situated in Building 4 (first floor, turn right at the main entrance as you enter the Center) Monday to Friday, 8 am to 5 pm. Your generosity can make a significant difference.
Support the Cameron Center: As we work to provide relief and support to those in need, we invite you to contribute to our fire relief efforts. Your donation can help us make a positive impact in the lives of individuals and families affected by this tragedy. Visit www.jwcameroncenter.org/donate to make a donation.
Let's show our solidarity and compassion as we stand together during this challenging time. Every act of kindness matters. Together, we can make a difference and bring hope to those who need it most.

50th Anniversary Celebration – POSTPONED

In light of the recent and devastating wildfires that have impacted our beloved island, we have made the difficult decision to postpone our highly anticipated 50th Anniversary Celebration. Our hearts are heavy as we witness the challenges our community is facing, and we believe it's essential to prioritize safety and support during this time.
While we were eagerly looking forward to celebrating this milestone with you, our commitment to the well-being of our community comes first. We are actively working to determine a new date for the event when conditions are more favorable, and we promise to keep you updated every step of the way.
We extend our deepest gratitude to everyone who has been involved in the planning and preparation of this event, as well as those who were planning to attend. Your support means the world to us, and we are committed to creating a memorable celebration that truly reflects the spirit of our organization and the incredible community we serve.
During this challenging period, let's continue to come together, support one another, and provide a helping hand to those in need. We are immensely grateful for your understanding and compassion as we navigate through these unprecedented circumstances.
Stay tuned for further updates and details about the rescheduled celebration. We can't wait to come together and commemorate our 50th Anniversary with all of you in the near future.
Thank you for being a part of our journey, and for your unwavering support. Together, we will emerge stronger and more united.
FEMA Support Available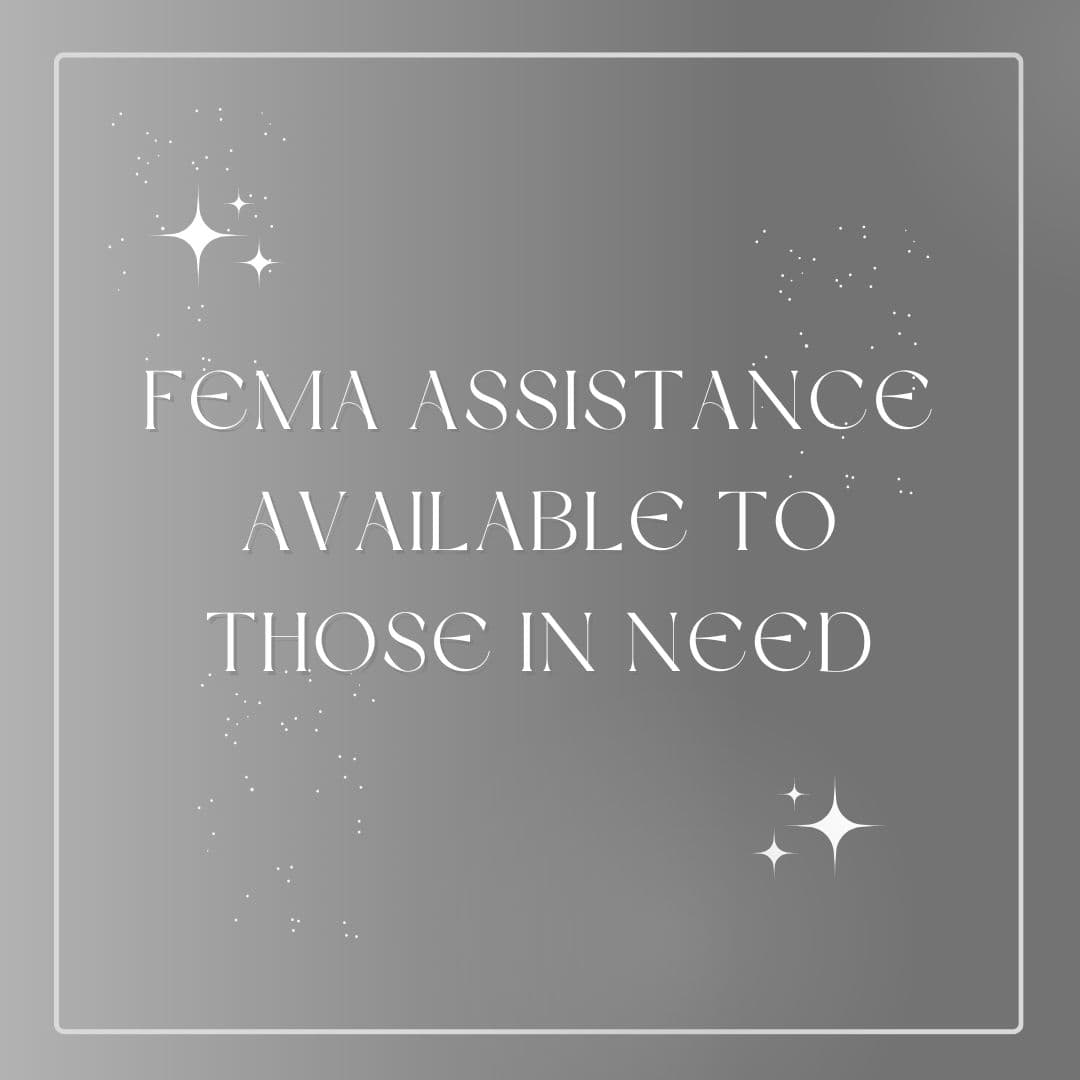 Federal Emergency Management Agency (FEMA) Disaster Assistance
All individuals who were impacted by the Maui fires should apply for FEMA assistance.
Homeowners & Tenants
Visit DisasterAssistance.gov or call 800-621-FEMA (3362) to apply.
Please have the following information available when you apply:
•    A phone number and a reliable alternate in case FEMA needs to call you back.
•    Address of the damaged property.
•    Social Security number.
•    Bank account information or direct deposit information including routing and account numbers.
•    Insurance information (if you have insurance).
•    Brief description of damages (if known).
•    A mailing address.
•    Pen and paper to write down your registration number.
FEMA officials also advise that impacted individuals begin their insurance claims ASAP.
Government disaster assistance only covers basic needs and usually will not compensate you for your entire loss.
If you have insurance, the government may help pay for basic needs not covered under your insurance policy.
Unemployment Benefits If your employment, including self-employment, was lost or interrupted due to the fires, visit huiclaims.hawaii.gov or call 808-984-8400 to apply for unemployment insurance benefits.
Additional unemployment benefits related to the disaster are provided by the federal government for those individuals who do not qualify for the state's unemployment insurance program.
For more information on the federal Disaster Unemployment Assistance program, including benefit levels, visit oui.doleta.gov/unemploy/disaster.asp